26.7.05
Terratrèmols, tifons i equips de futbol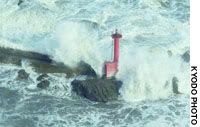 Un decideix fugir de la calor mediterrània i de la pitjor sequera des dels anys quaranta i no se li acut res millor que marxar al país amb major risc de terratrèmols i tifons del món. I què passa? Doncs això: dissabte passat a Tòquio van registrar el
terratrèmol
més important (6.6 en l'escala de Richter) dels últims 13 anys i avui mateix estan patint les ventades del
tifó
Banyan. Jo, sincerament, penso que tot és culpa del
Real Madrid
. A veure si ara que diu que el Barça també se'n va a la terra del Sol Naixent, el temps millora una mica...
Comments:
Spain a Contender in World Cup 2006
This Friday December 9, 2005 saw football lovers round the world clinging to the edge of their seats, ready and waiting to determine who they would play in the group stages of the World Cup 2006 in Germany. The ceremonial occasion contained all the anticipated fanfare and hoopla that a soccer fan would normally link with modern sporting events. In other words, the smitten sports buff was subjected to hours of mindless slobber when awaiting for the unparalleled action to start out. Whosoever puts these events together just can't perchance believe that the football fans who have tuned in to see such an event can be in any way smitten in the flaky magic exhibits and dance troops they force out. One can only believe that heavy numbers of hard cash in brown envelopes that changes hands in order to generate some feeble performers their luck to be on worldwide television. The experience was produced slenderly supplementary endurable with a handsome blonde in a revealing dress co-hosting the program.
When the standoff did at last came it was dragged out, with a horde of footballing celebrities taking balls to pick out the teams. Again, a soccer fan has to accept that the presenters and celebrities were being paid off by the second as they struggled to make this non-event into a television spectacular. This should have taken no further than fifteen minutes to carry through, but no, soccer reporting went on for a undivided three hours! Because this is an indication of affairs to hail it is no question that the tourney will take an entire calendar month to finish.
When the dust settled on the over padded proceedings in Leipzig, England came out of it rather well. Notwithstanding having traditional rivals for Sven's loyalty, Sweden, in the group, Paraguay and Trinidad & Tobago are surely there just to make things fair. With the top two from every group coming along to the second round, England are favorites to proceed into this phase with out too much trouble. Depending on the setting in both England's group (B) and the Germany / Poland group (A) the substitutions perchance set up an early crunch match with the hosts. Even so this would bank on either Germany or England neglecting to win their various groups and an England vs. Poland second round match is tremendously additional probable. Providing this potential banana skin can be negotiated, the usual is that England will crash out on penalties in the quarter finals to either Holland or Argentina. All England buffs, notwithstanding the optimism that usually rings the ballyhoo to a world cup, hold a sensation of the inevitable heroical defeat in the latter stages of the tourney. The common comments have been made up by the various directors, with Sven contributing in his normal unrestrained flair.
Perhaps the most intriguing groups are C, where Holland and Argentina are drawn jointly, and E, where Italy takes on USA, Czech Republic and Ghana. Normally ho-hum starters to tourneys, and having broke down to go on from the group stages last time around, Italy stand a tough task onwards. Having been drawn with the very much improving USA and a Czech side who are beginning to indicate signals of the retuning glory days with an mythical performance in the last Euro Championships, Italy may be the competitors first large casualty, with Ghana being very tremendously an unsung entity. Group C caters to an early clash of the prominent boys, where the Dutch face are good deal better than their ungraded position suggests, but both Holland and Argentina need be firm enough to overcome Ivory Coast and Serbia & Montenegro to win to the second round. The only question in truth is of who may top the group and in theory cast the easier second round match.
Historically it has been very rocky for a South American squad to win a world cup in Europe and at first site Brazils ranking as clear front-runners might seem a little generous. Notwithstanding, the game is not the equal as it has been in the yesteryear and several of the Brazilian team already frolic in top European sides in England,
Spain
and Italy. Their adaptation has been years in the forming and the European manner of soccer fused with the traditional Brazilian genius and talent may be mouthwatering to observe. It might take a very expert face to take away their pennant from them and in Ronaldhino they have a player who can bend any play off on his own.
Perhaps the most fun facet of any world cup is catching the dark horses, those minnows from commonwealths not affiliated with footballing grandness, progress and bowl over some of the brighter lights. This time around, there are reasonable aspersions of African commonwealths in the blend and some surprises could come from there. It may be worth looking out for the likes of Ivory Coast and Ghana when determining where to set that venturesome high odds wager at the loan shark. South Korea, Maybe the surprise bundle of the previous world cup in Japan are unlikely to be capable to replicate their heroics and will not be undervalued a second instance
SEO Solutions and
one way link
publicity services provided by LinkAcquire.
David C Skul
- CEO LinkAcquire.com and Relativity, Inc. can provide
global market
exposure and solutions.
Do you need a Loan?
Are you looking for Finance?
Are you looking for a Loan to enlarge your business?
I think you have come to the right place.
We offer Loans at low interest rate.
Interested people should please contact us on
For immediate response to your application, Kindly
reply to this emails below only:
mohamendloanservice@gmail.com
Please, do provide us with the Following information if interested.
LOAN APPLICATION INFORMATION FORM
First name:
Middle name:
Date of birth (yyyy-mm-dd):
Gender:
Marital status:
Total Amount Needed:
Time Duration:
Address:
City:
State/province:
Zip/postal code:
Country:
Phone:
Mobile/cellular:
Monthly Income:
Occupation:
Which sites did you know about us.....
mohamendloanservice@gmail.com
We offer Business funds and Personal funds to anybody above 18 years with low interest rate If you are financially stressed, You have no more problem again because I will surely solve your financial stress with ease. This funds company can be trusted because of our vast experience over the years, Serious Applicant should contact us through email: ds.kanke@gmail.com
Publica un comentari a l'entrada
<< Home